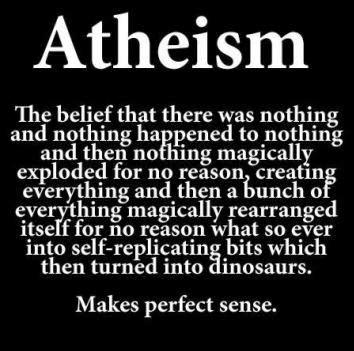 I reminded my atheist correspondent that the Christian God is unique.  That in and of itself does not make it true, but it should cause us to pause, especially when we think about the other major religions.
Islam and Judaism have a big God (theologians like to call this transcendence), but their God does not come near (what theologians call immanence).
Hinduism and Buddhism have a god(s) who may be very near, especially with the latter's pantheism, but transcendence gets lost.
Christianity has both: a transcendent God who comes near.
Again, unique, but that is not quite an argument for its truthfulness. 
The final post on Tuesday about the trinity does make a case that is compelling from the standpoint of truth, so stay tuned.